Assessment and Reporting
As part of a national curriculum review, the Secretary of State removed the official use of levels and level descriptors from September 2015. As a result of these changes the school has developed its own Assessment Without Levels model which is explained below.
The school uses pupils' prior attainment at primary school, as well as standardised reading, spelling and ability tests, to set realistic flight paths towards GCSE targets in year 10 and 11. For example, pupils who have achieved highly at primary school and have a reading/spelling age of 15 years or more should be working 'well above' their peers.
This flight path is used to set pupil targets and monitor progress during years 7-9.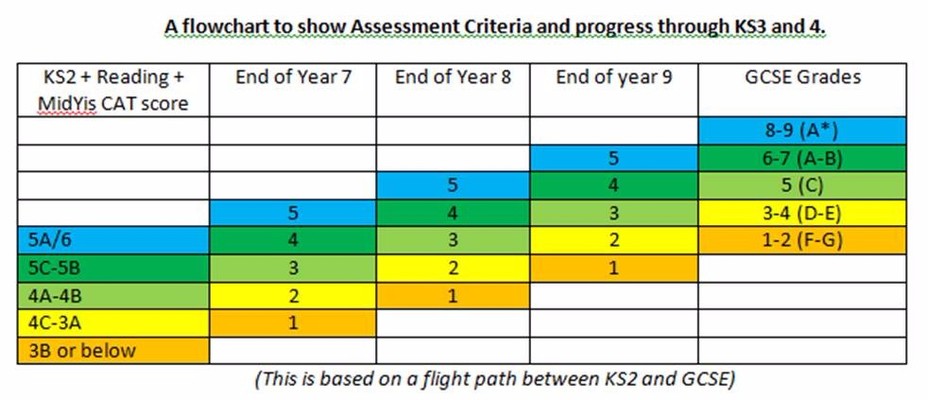 More detailed information regarding the criteria used to decide the assessment of pupils is given below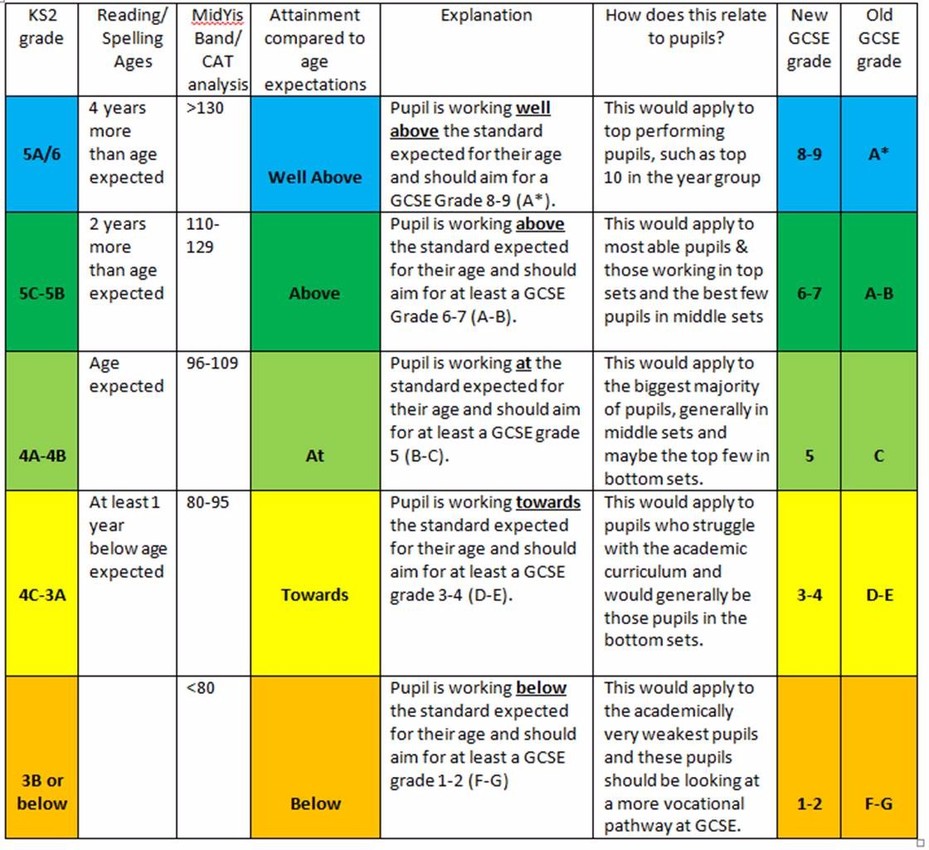 Reporting to Parents
Parents can monitor the progress of their child by accessing termly (years 7-9) or half termly (years 10-11) progress reports by logging into Go4Schools.com.
An example of a year 7-9 progress report is shown below: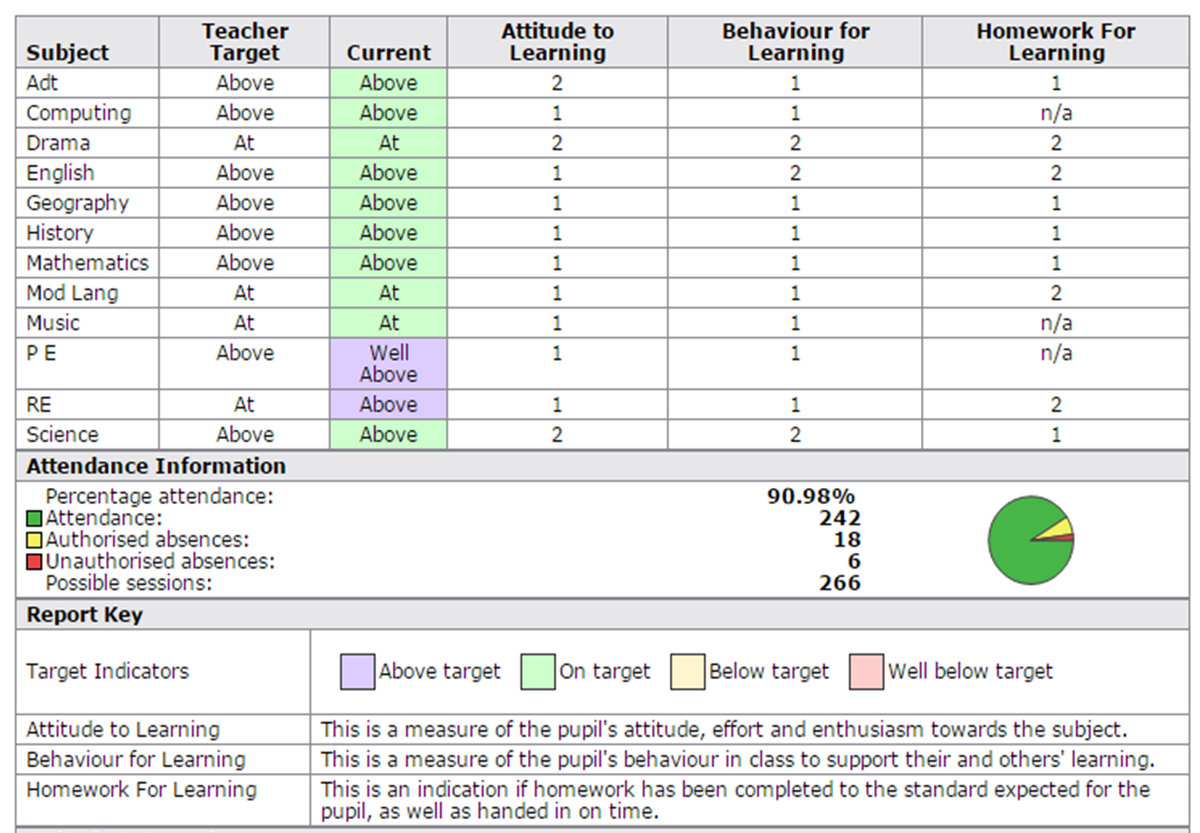 The teacher target is based on the KS2-4 assessment flight path (see above) and progress is measured comparing the current working grade to this teacher target.
The report also assesses the pupil's attitude towards learning, their behaviour for learning and the quality of homework for learning.
How to access progress reports in Go4schools
Parents should go to the Parents tab above and choose Go4schools.com
First time users should enter their personal email address under the "First-time User" area and click "Please send me a password". The email address MUST match the email we have on our system in school, otherwise it will not be recognised and you will have to contact the school to update your email address.
When you have received your password, please enter your email address and password under "Welcome" section of the log in page.