During these unprecedented times, it can be difficult to keep on top of self-care and self-love. Life can start to feel like it's getting on top us, negatively impacting our mental health and wellbeing. No one is really alone. We all can do something to support each other

Emotional and Mental Wellbeing Support
Do not feel like you are alone, many people struggle with mental health and can relate to what you are going through. Speak to a friend or a family
member or someone you can confide in. There are free services like the
Samaritans where you can speak to them about what you are struggling
with.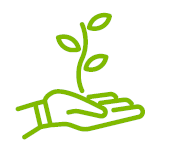 Personal development/ learning about yourself
Learning about yourself and learning how to improve can make a big difference to how you feel day to day. Learning about yourself gives you greater self awareness, understanding the things that put you in a bad mood and the things that make you feel good. This can help you include more of the good activities that you enjoy in your day and reduce the activities that
make you feel negative.

Planning and Preparation
A lot of stress can be reduced just by having a plan and a routine. Giving yourself extra minutes of thinking space can really make a big difference. A lot of us are going through the days planning as we go which can be very difficult for some of us. However, simply having a plan before the start for day can set your intentions and your goals and can provide you with a lot more direction.

Nutrition
Eating a good balanced diet makes more of a difference to how you feel than you would think. Just skipping breakfast can lead to a bad day, and how many of us do that! Having a healthy balanced diet gives you everything
you need, making your body feel better but also your mind.

Exercise
The links between physical fitness and mental health are well established. Keeping fit and exercising can boost your moods massively. Do not feel like you have to start big! Start small, maybe a 5 minute jog a day or even some star jumps! There are also online classes which in the current climate are now more available.